Attractions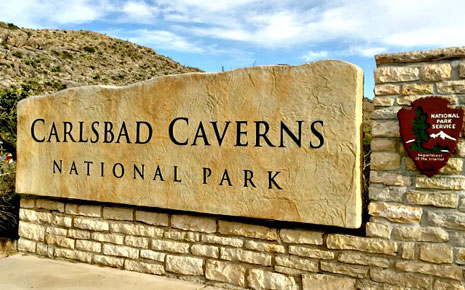 Carlsbad Caverns National Park
Overview
Throughout the year, the magnificent underground world that awaits visitors to the Carlsbad Caverns National Park is always a pleasant surprise.
Carlsbad Caverns
The main attraction, Carlsbad Caverns, is one of 113 caves in the national park and offers a variety of activities and recreational opportunities for all. The "Big Room," the cave's main chamber is over eight acres in size and is world renown, not only for the incredible area it encompasses, but also for its beautiful and massive rock formations.
Tours
Year-round self-guided trips are available through the natural entrance and the Big Room. Guided tours are offered through the King's Palace and Queen's Chamber. Summers bring special ranger-guided off-trail caving trips into ominous-sounding places like the Hall of the White Giant and Spider Cave. Each summer day around dusk, rangers present an evening bat flight program while Mexican Free-tail bats swarm out of the cave to feed on bugs. There are also opportunities for hiking and backcountry camping in the surrounding pristine Chihuahuan Desert.
Location
This national park lies 18 miles southwest of Carlsbad along U.S Highway 62-180.