New Housing Options in Carlsbad, New Mexico
Thursday, February 11, 2021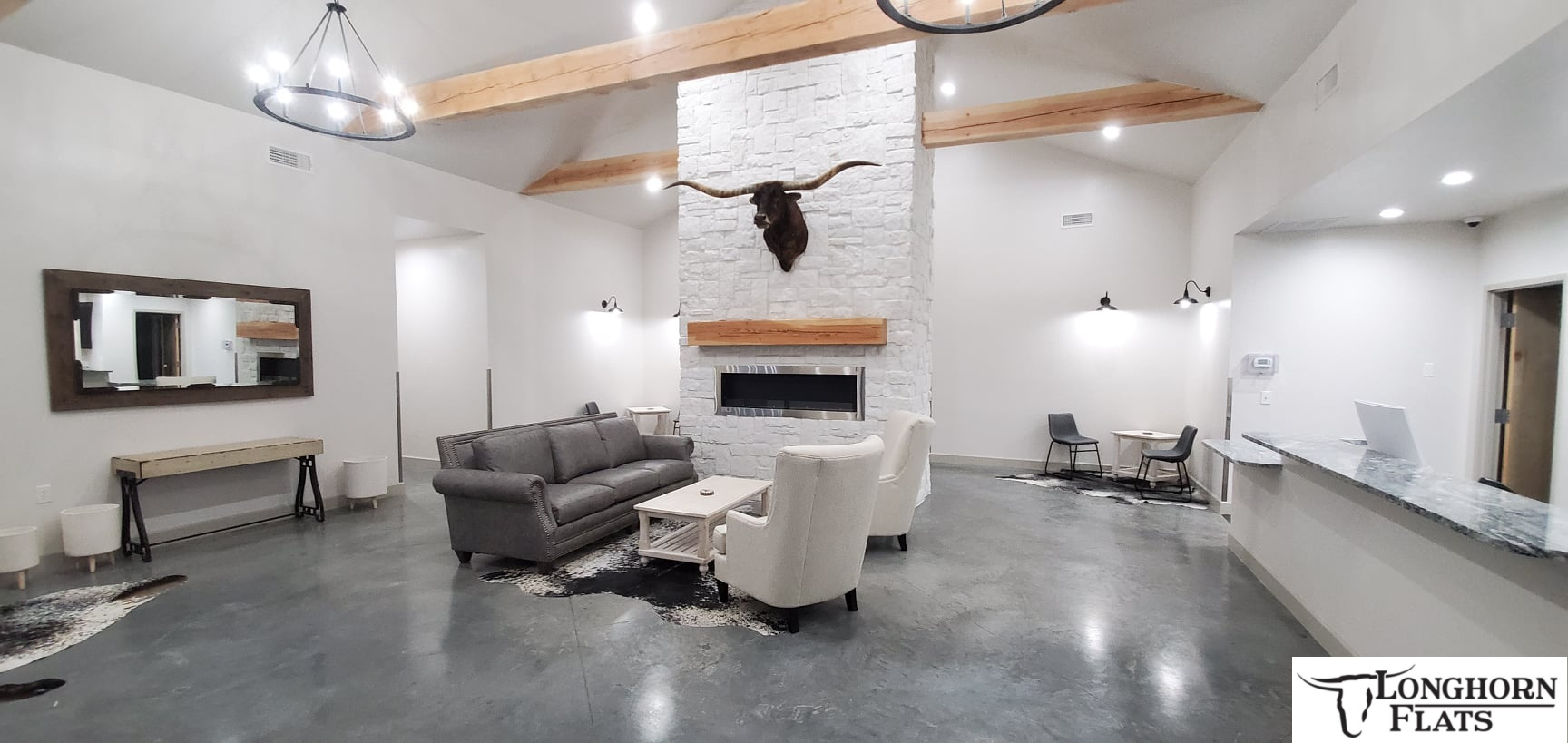 Carlsbad, New Mexico is a desirable place to live with an enviable quality of life. With a population that has seen tremendous growth over the past 10 years, Carlsbad's cost of living is 23.9% lower than the U.S. average. Carlsbad has also seen its job market increase by 8.5% over the last year.
Eddy County — home to Carlsbad, Loving, and Artesia — was assessed by financial consulting firm SmartAsset to be New Mexico's leading county in terms of business growth with a seven percent business growth rate and an incoming investment index of 61.86. The study evaluated the number of new businesses, GDP growth, and building permits in counties across New Mexico.
With Eddy County's booming business growth, it is fortuitous that two new housing options have opened up.
Longhorn Flats — a modern extended stay hotel with 72 rooms — opened in December 2020 in Loving, NM. Both single rooms and apartments are available and they are now booking RV spaces with included Wi-Fi. Facility amenities include an outdoor pavilion, fitness center, BBQ grills, indoor recreation, and high speed fiber internet. In addition, it is an 18-minute drive from Carlsbad — making Carlsbad's amenities, as well as oilfield work — conveniently within reach.
"Longhorn is a see-to-believe type facility," said Steven McCutcheon, owner. "Being located in Loving, NM helps keep anyone working in the Permian Basin area closer to work and out of traffic. Quality construction and design with amenities and a modern rustic feel brings people back and keeps executives and workers alike happy, comfortable, and safe."
Arrowstone Apartments in Carlsbad is now pre-leasing for March 2021. The beautiful Arrowstone complex is a secured entry gated community with round-the-clock on-call security.
"Arrowstone Apartments is proud to help increase the housing options for the Carlsbad, New Mexico community," said Breana Duff, property manager. "Our apartments offer vacation-style amenities on a side of town needing housing. We are also excited to offer new employment opportunities to the residents of Carlsbad, as we will employ as many as 15 full-time employees when at full-staff."
There are 132 apartments with seven floor plans to choose from. Apartment amenities include garden tubs, full-size washers and dryers, fully-equipped kitchens, balconies, and patios. Some models also have attached oversized garages. Community amenities include a resort-style swimming pool with spa, Jacuzzi, cabana picnic areas, BBQ area, and 24-hour fitness center, as well as the peace of mind that comes from living in a safe complex.
Residents will also enjoy beautifully landscaped grounds with quick access to outdoor recreation, shopping centers, desirable school districts, and health care facilities. The Arrowstone Resident Online Portal allows residents to easily pay rent and submit maintenance requests. Virtual tours can be accessed here.
Carlsbad Department of Development (CDOD) can help even more with your housing search. You can schedule a tour with their staff to learn about where the newest housing developments are happening. They supply some selected residential listings and a list of apartment communities. Explore their website to research all about Carlsbad's work environment, recreation, and quality of life. Follow CDOC on Facebook and LinkedIn.