Spectacular Carlsbad Caverns: Tourism and Economic Benefits
Wednesday, May 19, 2021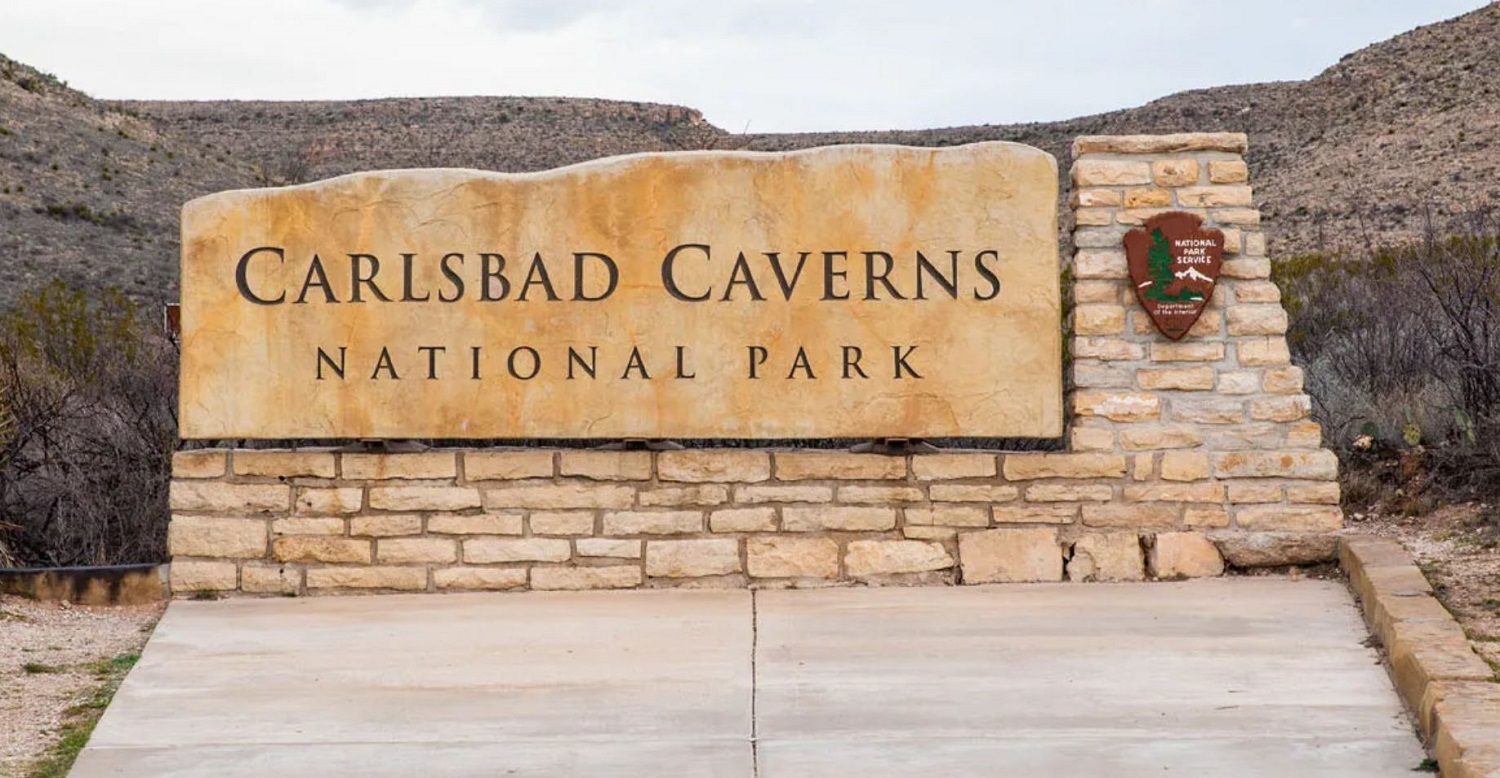 National Parks are some of the best destinations to visit in the U.S., and one of those gems is Carlsbad Caverns in New Mexico. Hidden beneath the Chihuahuan Desert's deep rocky canyons, flowering cactus, and wildlife are ancient caves of all sizes that were formed when the slow drip of water ladened with sulfuric acid dissolved the limestone. The allure of Carlsbad Caverns National Park brings in major tourism that has substantial economic benefits for the community.
Quoted in a press release, Douglas Neighbor, Superintendent of Carlsbad Caverns, said, "National Park tourism is a significant driver in the national economy, returning $10 for every $1 invested in the National Park Service; and it's a big factor in our local economy as well."
A 2019 National Park Service report shows that 466,000 visitors to Carlsbad Caverns National Park in 2018 spent $30.2 million in communities near the park. That spending supported 405 jobs in the local area and had a cumulative benefit to the local economy of $34 million.
Lodging expenses accounted for the largest share of visitor spending with food expenses coming in second. When it was time to eat, visitors spent their dollars in restaurants and bars, as well as in grocery and convenience stores.
In 2020, tourism slowed due to the COVID-19 pandemic, but things are starting to pick back up. "Visitation has been good at Carlsbad Caverns," said Michael Larson, Chief of Interpretation at Carlsbad Caverns. "We have a limit of 1,000 visitors per day, and reservations with staggered times to help with social distancing."
As Chief of Interpretation, Larson leads and manages the staff of park rangers who serve the visitors to Carlsbad Caverns National Park. Typically, the staff help visitors plan their visit as well as present ranger-guided tours, but ranger-guided programs have been suspended for visitor and staff safety due to COVID-19.
"We don't have an estimate as to when we might resume ranger-guided tours," said Larson. "We make decisions based on federal and state government guidance on COVID-19 to ensure visitors and staff are safe."
The suspension of ranger-guided tours should not deter a visit because self-guided tours are available. Also something to consider is that some of the ranger-guided tours are not for everyone anyway. Many of them require more intense hiking, tighter spaces, ladder climbing, and/or crawling. Detailed descriptions of the various ranger-guided tours can be found here and the park website should be monitored to see when they will open up again.
Timed-entry tickets for self-guided tours are available on the Carlsbad Caverns National Park website or by calling 877-444-6777 (no reservations are available at the park). Tickets can be purchased up to 30 days in advance. To enhance the self-guided tour, audio guides are available for a $5 rental fee in the park's bookstore. Visitors can enjoy the self-guided tour either by elevator, hiking, or both. For the least strenuous option, visitors can simply take an elevator ride from the visitor center directly to the start of the Big Room Trail.
If visitors choose to enter through the cavern's Natural Entrance, they will hike a steep 1.25-mile paved trail that will be the equivalent of walking down a 75-story building. This trail leads into the spectacular 1.25-mile Big Room Trail. The Big Room Trail is mostly flat and leads past some incredible natural formations, such as the stalagmite laden Hall of Giants, the stalactite Sword of Damocles, Top of the Cross, and the Bottomless Pit. The Big Room itself is large enough to house six football fields. Actor and comedian Will Rogers was not exaggerating when he called the cavern, "The Grand Canyon with a roof over it."
"Carlsbad Caverns continues to provide an awe-inspiring experience in the largest cave chamber in North America," said Larson.
While the actual caverns receive top-billing, surface hiking at Carlsbad Caverns National Park is also scenic and rewarding. Information about how to experience the Guadalupe Mountains and Chihuahuan Desert can be found here.
Another popular draw for visitors are the bats. While the park hosts 17 different bat species, it is generally the large colony of migratory Brazilian free-tailed bats that wow visitors every evening from spring through fall with its spectacular outflights from the Natural Entrance. Although numbers fluctuate according to the time of year, the bats average around 400,000. More information about the Bat Flight Program that occurs every evening from Memorial Day weekend through October can be found here.
Ready to visit? Carlsbad Caverns National Park is located in the Guadalupe Mountains of southern New Mexico along the Texas border; situated about 20 miles west of the Pecos River, which flows through Carlsbad, NM. Traveling just 30 minutes southwest of Carlsbad on Highway 62 gets you there, making the town a convenient place to stay. Hotel listings can be found here.
Of note, the timed-entry tickets mentioned above only reserve a time slot to enter the cavern. All park visitors must purchase an entry ticket or present a valid National Park pass upon arrival. Full information on entrance passes can be found here. Help with planning a visit can be found here.
Follow Carlsbad Caverns National Park on Facebook.