See How Parks and Recreation are World-Class Amenities and Economic Drivers in Carlsbad, New Mexico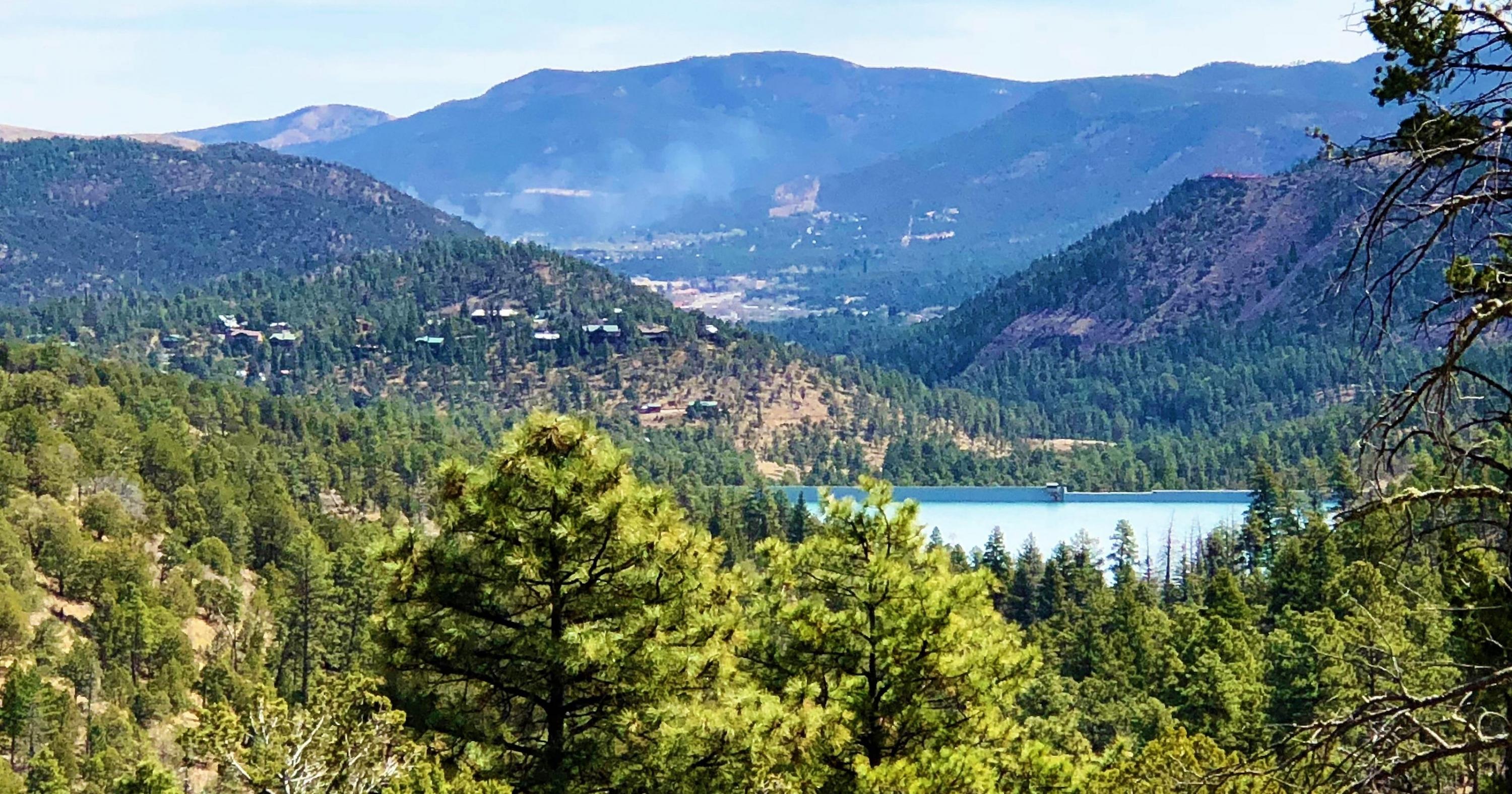 July is Park and Recreation Month! In Carlsbad, New Mexico, parks and recreation amenities abound. They are important for quality of life and drive economic development because they bring tourist dollars and create attractive, vibrant, and resilient communities.
Research on micropolitan communities has found that amenities such as recreation opportunities are likely as big of contributors to healthy local economies as traditional "business-friendly" measures such as lower taxes and labor costs. Smaller cities with a higher quality of life experience both higher employment and population growth than similarly situated communities, including those that rank high by traditional economic competitiveness measures.
Not only does Carlsbad have its own very own recreation resources like the Lake Carlsbad Recreation Area and Brantley Lake, but it also serves as a home base for exploring world-renown wonders such as Carlsbad Caverns and the Guadalupe Mountains.
A 2019 National Park Service report showed that 466,000 visitors to Carlsbad Caverns National Park in 2018 spent $30.2 million in communities near the park. That spending supported 405 jobs in the local area and had a cumulative benefit to the local economy of $34 million.
Lodging expenses accounted for the largest share of visitor spending, with food expenses coming in second. When it was time to eat, visitors spent their dollars in restaurants and bars, as well as in grocery and convenience stores.
Outdoor Recreation in Carlsbad and Beyond
Carlsbad
When you think of Carlsbad, desert vistas may come to mind, but right in town, there are miles of riverfront walkways and trails, boating, fishing, and the popular Lake Carlsbad Beach Park. Brantley Lake is just 12 miles from the town center. Carlsbad is also dedicated to organized youth sports, as shown by its numerous fields and courts, as well as a premier sports complex.
The Lake Carlsbad Recreation Area is more than 125 acres located in the heart of Carlsbad at 708 Park Drive along the Pecos River. Pecan trees shade grassy spaces and nearly five miles of lighted walkways.
Carlsbad has taken full advantage of its jewel of a resource. The river is not just beautiful scenery; visitors and residents alike can enjoy swimming, waterskiing, boating, paddling, and fishing in the tranquil waters. Playgrounds, picnic tables, grills, benches, sandy beaches, and a boat launch set the scene for outdoor fun. There are tennis, sand volleyball, pickleball, and racquetball courts, and the area is home to the Lake Carlsbad Golf Course, Carlsbad Water Park, and several RV parks and campgrounds.
There are dozens of other City of Carlsbad Parks too. The City of Carlsbad Parks and Recreation Department maintains approximately 1,204 acres of parks consisting of sports fields, playgrounds, walking and biking trails, and more.
The Bob Forrest Youth Sport Complex is a safe, secure, state-of-the-art facility housing softball, baseball, soccer, and football fields, which greatly compliments the community's strong support and participation in organized youth sports. There's even a splash pad to enjoy!
For a change of pace, Heritage Park on Callaway Drive features the first homestead built in Eddy County. An annual event is held in the covered picnic shelter honoring the pioneer families of Carlsbad and surrounding areas. Plaza De San Jose hosts the annual 16th of September Celebration along with other community-wide celebrations.
Because of the current fire risks, please check each parks' website for information about temporary closures before you visit.
Brantley Lake State Park on the Pecos River features boat ramps and a dock and is a fantastic spot for water recreation and fishing. With a surface area of approximately 4,000 acres, Brantley Lake has plenty of room for boating, swimming, waterskiing, jet-skiing, sailing, and fishing. The most common fish stocked by the New Mexico Department of Game and Fish include largemouth bass, walleye, channel catfish, trout, sunfish, white bass, bluegill, and crappie. The lake is also an excellent spot for hiking, bird watching, picnicking, and camping. The visitor center includes historical exhibits about the wild west town of Seven Rivers.
The Living Desert Zoo and Gardens State Park is perfect for the whole family! It's just an 11-minute drive from the Lake Carlsbad Recreation Area and sits atop the Ocotillo Hills overlooking the Pecos River Valley. A 1.3-mile loop around the park introduces visitors to local New Mexican plants and animals. At the Visitor Center, displays explain the Permian Basin's formation, the origins of the area's oil and gas deposits, and the Mescalero Apaches' history and culture.
The Sitting Bull Falls Recreation Area is a series of waterfalls located in a canyon in the Lincoln National Forest southwest of the city of Carlsbad. An hour outside of Carlsbad, this oasis in the desert is a rare gem offering cool natural pools for swimming, hiking, and cabanas for picnicking. This park makes for a fantastic day trip. Fun fact: the Lincoln National Forest is known as the birthplace of the world-famous Smokey Bear, the living symbol of the campaign to prevent forest fires.
Lake Carlsbad and the Pecos River: Paddleboards, kayaks, running trails – oh my! What doesn't this rec area offer? There's even a Riverwalk to enjoy the views of New Mexico on foot. Swimming and other nonmotorized water activities are permitted, too! So grab your sunscreen and get lost in New Mexico.
National Parks Near Carlsbad, New Mexico
Because of the current fire risks, please check each parks' website for information about temporary closures before you visit.
Carlsbad Caverns National Parks is a major tourist draw, just 30 minutes southwest of Carlsbad on Highway 62/180. There are several self-guided and ranger-led tours to explore the awe-inspiring ancient caves formed when sulfuric acid dissolved the limestone. Actor and comedian Will Rogers was not exaggerating when he called the cavern "The Grand Canyon with a roof over it." While the actual caverns receive top-billing, surface hiking at Carlsbad Caverns National Park to experience the Guadalupe Mountains and the Chihuahuan Desert is scenic and rewarding.
Another popular draw for visitors is the bats. While the park hosts 17 different bat species, it is the large colony of migratory Brazilian free-tailed bats that wow visitors every evening from spring through fall with its spectacular outflights from the Natural Entrance. Although numbers fluctuate according to the time of year, the bats average around 400,000.
Guadalupe Mountains National Park, about an hour south of Carlsbad, protects the world's most extensive Permian fossil reef, high mountain peaks, an environmentally diverse collection of flora and fauna, and the stories of lives shaped through conflict, cooperation, and survival. Visitors revel in spectacular vistas featuring mountains, canyons, deserts, and dunes.
Thinking of moving to Carlsbad, where you can play as hard as you work? Carlsbad Department of Development (CDOD) can help with your housing search and relocation needs. You can schedule a tour with their staff to explore the newest housing developments. They supply some selected residential listings and a list of apartment communities. Explore their website to research all about Carlsbad's work environment, recreation, and quality of life. Follow CDOC on Facebook and LinkedIn.