Manufacturing Assets Update in Carlsbad, NM: Ensured Water Access and a New Loop Road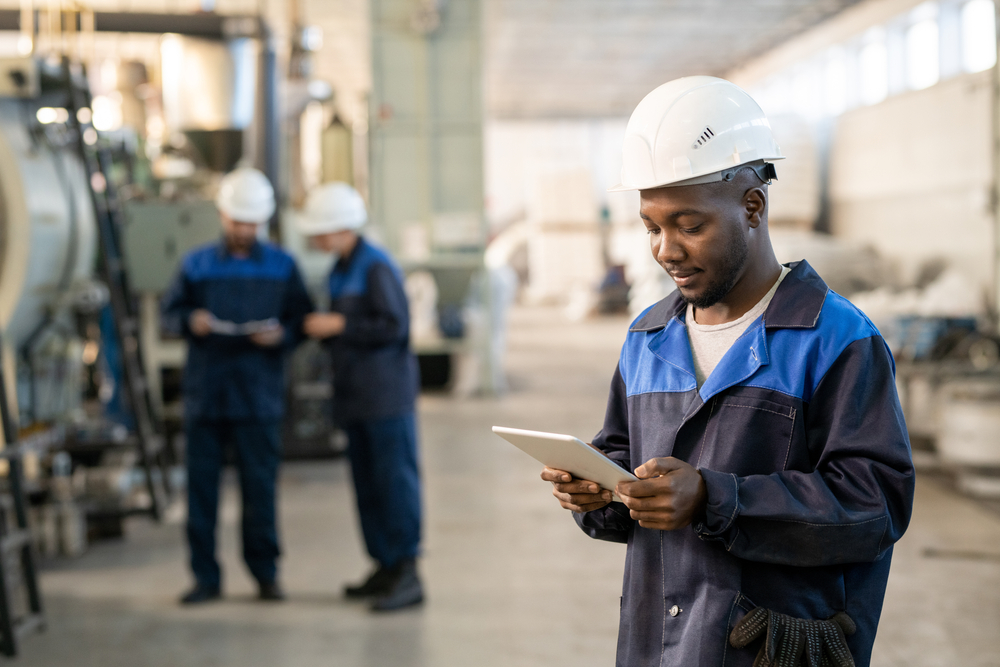 Carlsbad Department of Development could not close out October without recognizing Manufacturing Month. Manufacturing provides our New Mexico Permian Basin area with jobs full of opportunity for advancement and innovations that grow our economy. Ongoing infrastructure investments ensure that manufacturing will grow in Eddy County for the foreseeable future.
Water Access and a New Loop Road
Carlsbad is well-poised for continued development, as well as the support of existing industry, because of an ongoing project to ensure drought is mitigated in our desert city. The Double Eagle Water System is operated by the city and provides water for domestic and industrial purposes by making sure there is access to good water from multiple water sources. The project took more than a decade to complete and is now in its final stages. Additionally, Carlsbad has commercial utility rates that are among the lowest in New Mexico and Texas.
Transportation infrastructure improvements include a new loop road to encompass Carlsbad to make traffic safer and better for residents and visitors alike. The road is entering phase two.
Businesses in Carlsbad currently benefit from transportation access to the entire United States via Routes 62 and 285. Planning, development, and construction work to connect U.S. Highway 285 and U.S. Highway 62/180 in Eddy County continues. The recent relocation of utilities at the intersection of U.S. 62/180 and Carrasco Road has advanced the project.
Other Assets and Incentives for Manufacturers
Carlsbad has available sites and buildings for manufacturing companies looking to expand. Here, businesses have the room they need to grow, and local economic developers are available to make it easy to find the perfect location.
In some instances, financial incentives can be applied to make relocation or expansion to Carlsbad an even better investment. New Mexico offers a variety of state incentives that are designed to promote economic growth. Businesses, including existing ones, can benefit from utilizing these programs to fund things like workforce training or to receive assistance in expanding manufacturing capabilities. Explore the available state incentives here. Additionally, local incentives can be found here.
Carlsbad's workforce mirrors its industries by being highly diverse and dynamic. Our people are our greatest resource. Carlsbad has recently partnered with Southeast New Mexico College to make sure the city has an ever-flowing stream of trained workers ready to go.
Eddy County Economic Snapshot and NM Manufacturing Stats
Eddy County has experienced growth across all industries thanks to the diversity cultivated within the economy. Manufacturing, along with potash mining, nuclear storage, and oil and gas, remains a significant pillar of the region's economic base. Over the course of 2022, Eddy County showed the largest economic growth in New Mexico, according to recently released numbers from the New Mexico Economic Development Department (NMEDD).
There were $3.46 billion in manufactured goods exports In New Mexico in 2020. In 2019, the total output from manufacturing was $4.62 billion, as the National Association of Manufacturers (NAM) reported.
Over 26,000 people worked in New Mexico's manufacturing industry in 2020, and according to NAM, the average annual compensation was $59,523.28 in 2019. Upon graduating high school or trade school, students can begin working in a manufacturing job and, within a few years, reach a level of income that surpasses the average household income in the United States.
To learn more about manufacturing opportunities in Carlsbad, NM, contact Carlsbad Department of Development at 575-887-6562 or click here to email.