Carlsbad, NM Economic Department of Development Recognizes National Homeownership Month
Wednesday, June 30, 2021
Any month can be "homeownership month" when you are purchasing a home. The Carlsbad Department of Development recognizes National Homeownership Month during June and beyond by raising awareness about the benefits that homeownership brings to families, neighborhoods, and communities alike. The real estate market is thriving, and Carlsbad is working to make homeownership a reality for individuals who dream of owning their own home.
Why Homeownership Matters
Owning a home is a cornerstone of the "American Dream."
Homeownership produces a sense of pride, financial stability, and equity. Many homeowners benefit from tax deductions and affordable monthly mortgage payments that are lower than the average rent. Buying a home is considered one of the best, most reliable long-term investments because residential real estate typically increases in value over the long haul. Owning a home is widely regarded as one of the best ways to build wealth. In addition to the personal benefits, homeownership plays an important role in sustaining prosperous and stable communities.
Homeownership grows the community tax base, reducing the individual's tax burden. Research shows that higher homeownership percentages directly correlate with lower crime rates. Homeowners tend to volunteer more, buy more goods and services from local business owners, support local educational systems, and overall contribute to the economy to a greater extent. Homeowners are even more likely to be involved in local civic engagements and elections. An additional benefit of homeownership for the community is that one new job is supported from every two home sales, according to NAR calculations.
Sampling of Carlsbad Housing Options
Clayton is one of the most innovative builders in the U.S. of off-site and site-built housing. The Sunwest Subdivision in Carlsbad, NM is a family-friendly neighborhood located in one of the newer subdivisions within the city.
"With more home buyers than homes for sale at an affordable price point, the market has become more competitive — driving up prices, creating bidding wars, and pushing attainable homeownership even further out of reach for many Americans," said Gary Waddell, General Manager, Clayton Sunwest. "At Carlsbad Sunwest, we are experiencing a strong sales market. Our sales have been very stable over the past several years."
"Clayton Homes is building homes a different way — a smarter way," Waddell said. "Committed to quality, durability, and innovation, Clayton builds homes that are beautiful, strong, and most of all, affordable. Everyone deserves the chance at homeownership, and there are many paths to achieving success. Today's off-site built homes offer beautiful, stylish floor plans at an attainable price range for homeowners of all walks of life — first-time homebuyers, baby boomers, millennials, and more. They are a 'smart investment' that utilizes efficiency alongside innovation to drive the housing industry forward and challenge norms during this critical time in our nation's history."
Clayton Homes can also allow homeowners to save energy and to take advantage of the New Mexico Sustainable Building Tax Credit. "Purchasing an ENERGY STAR certified home from Clayton Sunwest allows you to benefit from the New Mexico Sustainable Building Tax Credit program," Waddell said. You can sell your ENERGY STAR tax credit to one of the approved vendors in New Mexico for a one time cash payment."
In fact, Clayton Homes is one of the only builders in New Mexico that constructs ENERGY STAR certified homes: three-, four-, and five-bedroom models are available. "On the outside, your ENERGY STAR certified manufactured home may not look any different from other homes, but you will feel the difference in your comfort, and see it in your bank account," Waddell said. "An ENERGY STAR certified manufactured home uses substantially less energy for heating, cooling, and water heating than a standard manufactured home. Homeowners can expect to save hundreds of dollars each year on utility bills."
Follow Clayton Homes of Sunwest on Facebook to stay informed about open houses, promotions, and availability.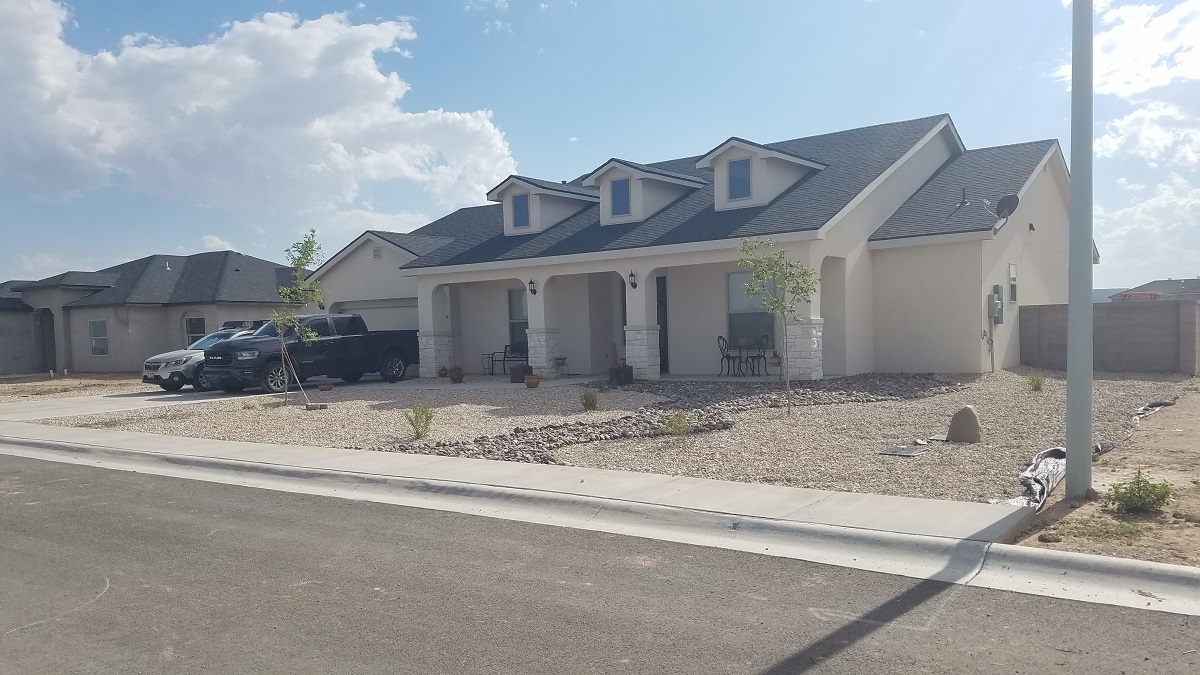 Carslbad's newest subdivision will eventually total 127 lots: around 25 new single-family lots are available now. Cielo Lindo is conveniently located to the Bob Forrest Sports Complex and Carlsbad schools.
The biggest advantage of building a home is that you can get exactly what you want on the lot you want, keeping in mind your budget. You can customize the home by choosing the layout, selecting the flooring, picking the colors, and including features to meet your needs.
New homes are built to meet current building codes, are more energy-efficient, and have updated features. Additionally, while repairs and replacements typically won't be on the horizon for a while with new construction, there is often a limited builder's warranty to cover malfunctions or defects.
Any month can be "homeownership month" when you are exploring a home purchase. The Carlsbad Department of Development is in the business of helping families become part of the community. Further research housing here and find Information on our website about Carlsbad's work environment, recreation, and quality of life. Contact us here and follow CDOD on Facebook and LinkedIn.