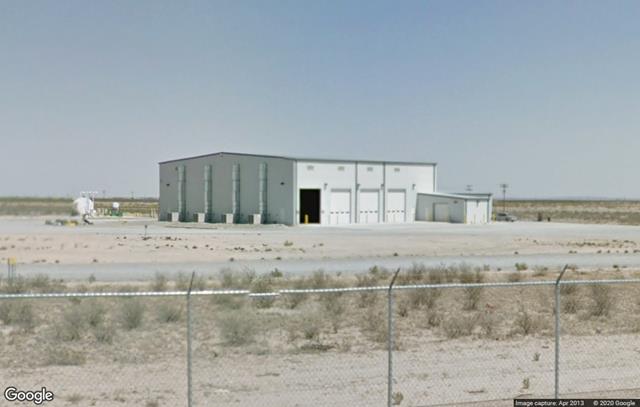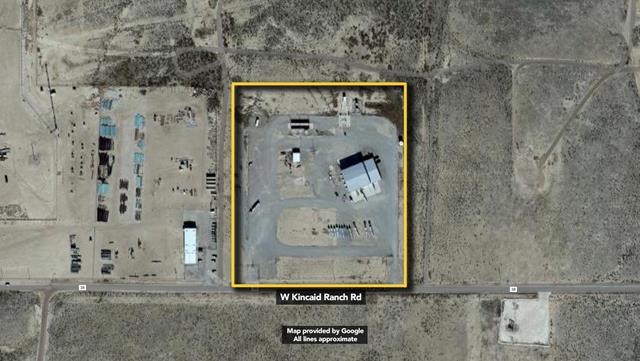 Industrial office/shop building situated on a 17.508-acre
276 West Kincaid Ranch Road

Artesia
, NM
88210

US
Parcel:
4-150-107-227-476
Financials
Sale Price: --
Lease Price: --
Terms:
Sq. Ft.: 5 - 15
Acres: 17.508 - 17.508
Tax: --
Tax Year: --
Features
Building
In City Limits
Sub-dividable
Expandable
Land
Build To Suit
Shovel-Ready
Industrial Park
Business Park
100-Year Flood Plain
Phase 1 Environmental Audit Complete
Utilities
Water
Sewer
Electric
Natural Gas
High Speed Telecom
---
Broker Info
NM Broker: Philip R. Heiliger Re Lic 19335• Williams & Williams Marketing Services, Inc. Re Lic 19335
Details
276 West Kincaid Ranch Road, Artesia, NM 88210 359286 00--DH-/06-2021 Industrial office/shop building situated on a 17.508-acre land parcel built in 2013. Total building area is approximately 15,600+/- sf. The office area contains 5,000+/- sf, with the remaining 10,600+/- sf being warehouse space. The location of the property is within unincorporated Eddy County, New Mexico. It is located along the north side of West Kincaid Ranch Road, approximately three miles west of U.S. Highway 285. The office portion of this building features dimensions of approximately 50 feet by 100 feet and is demised into several rooms, including: six private offices; conference room; break room; storage; lobby; reception area; men's locker room; women's locker room; and one set of restrooms. Basic construction of the existing building includes: an eight-inch reinforced concrete slab at grade; pre-engineered steel framing; and exterior walls of metal siding and glass. The shop portion features basic dimensions of approximately 100 feet by 150 feet and features four service bays (of which one bay features an inspection pit). Clear height in this portion of approximately 33 feet. The building features eight 16'X20' overhead doors. The eave height within the shop portion of the existing building is approximately 29 feet. Public utilities of electricity and natural gas are provided to the subject property. No public water and sewer are provided within this area; as such, property owners utilize private water wells and septic systems, respectively. The current owner drilled a water well on the property and converted gas to propane. Auction Starts: 10:00 AM EDT Monday, June 28, 2021 Auction Ends: 2:00 PM EDT Wednesday, June 30, 2021 Open to the Public: Please call 800.801.8003 to arrange for access. Nominal Opening Bid: $750,000 Note: A Buyer's Premium (Buyer's Fee in WI) will apply for this property. Buyer pays a $199 Technology Fee at closing. Please see Terms of Sale for details. Legal Description: Tract A of AGAVE ENERGY COMPANY LAND DIVISION SURVEY IN THE SW1/4 OF SECTION 25, TOWNSHIP 18 SOUTH, RANGE 25 EAST, N.M.P.M., Eddy County, New Mexico as the same appears on the official, filed plat thereoef in Cabinet 5, Slide 408-1 in the Office of the County Clerk of Eddy County, New Mexico.
Category
Industrial office, shop building
Posted On: 05-12-2021
Last Updated: - 3 years ago